Drawn Sex
categories
Gay Sex
site price:
$29.95 Monthly Membership (recurring)
$39.95 Multi-Mo Membership (recurring)

category: Voyeur
Tour: Sexy teen girls and dirty couples get filmed while they are fucking or being nasty, and they have no idea!
site options
Sign Up Options:
Monthly: $29.95 (30 days, 7 days bonus, recurring);
Multi-Mo: $39.95 (60 days, recurring);

Cross Sales:
YES, 1 pre-checked cross sale below the join button (on alternative billing page only)
Content Exclusivity:
No Info Found
Update Period:
Daily
Category:
Voyeur
site content details
| | |
| --- | --- |
| Picture Sets: | N/A |
| Number of movie sets: | 103+ |
| Video Formats: | Windows (640x480, 1500 kb/s, Downloadable); |
| HD Movies: | NO |
| Streaming: | NO |
| No Watermarks: | NO |
| No Download Limit: | NO |
| Full Scenes: | YES |
| Has video downloads: | YES |
| Has video without DRM: | YES |
Tour: Sexy teen girls and dirty couples get filmed while they are fucking or being nasty, and they have no idea!
Here is the premise behind this site, a nice voyeuristic look at the private and intimate sex lives of total strangers that are unaware of being observed and exposed. The tour has a pretty simple and basic layout, giving us some sneak previews of the type of content expected in the members area. It all looks pretty nice, it has that spy cam feel to it and it certainly seems like the unwilling actors and actresses have no idea that they are being filmed, and if they do, they make a good job at pretending otherwise. Basic scenes feature couples fucking at home or when they do not think they are being watched, girls changing in the locker room or dresser and girls going to the bathroom, pretty kinky if you are into spying and being a voyeur. After checking out several preview pages, I was ready to sneak my way into the members lounge

Members Area: The first good thing I discovered upon my entrance to the members area is that this voyeur site is updating with new content every 2 days. Videos are split into couples and singles, a very simple yet effective way to divide your fetish and choose your favorite. The couples can be boy on girl or girl on girl, even some threesomes thrown in too. The camera always seems to be fixed and well hidden, giving it a realistic voyeuristic feel as these couples take off their clothes and get dirty, thinking they are alone. Singles videos primarily consist of sexy girls getting spied on while they are changing in and out of their clothes, getting into the shower or in the bathroom, doing their dirty deeds. There is a good amount of content to have fun with, and with the outstanding update frequency, this site could very well be a keeper.

Update frequency: New stuff added every two days to keep your voyeur groove going all day long.

Pricing: $29.95 for 30 days with a 7 day bonus / $39.95 for 60 days / $49.95 for 90 days

Bonus stuff: You get 4 bonus feeds and 3 bonus sites, with additional feeds and sites added on a loyalty basis (the longer you stay, the more free stuff they give you).
In a nutshell: A reality themed voyeur site that gives you an inside look at couples and singles getting filmed on spy cam and exposed online. It does a great job delivering authentic amateurish and voyeuristic content. The site has a decent amount of content readily available and adds new stuff every two days. It sticks to its premise and doesnt give you any filler. This site is definitely fetish oriented, but it covers its niche nearly to perfection. Every single model looks like she could be your next door neighbor or that hot girl that works in your office!
They Caught on Video reviewed by PornMage.com on 2010-09-27 23:54:12. Total Rating: 72 of 100 .
Try these similar sites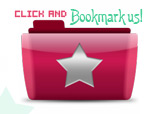 total sites: 4832
last review on: 13 Sep, 2015
last added on: 13 Sep, 2015
last updates on: 21 Sep, 2018
top rated sites