Drawn Sex
categories
Gay Sex
site price:
$29.95 Monthly Membership (recurring)
$39.95 Multi-Mo Membership (recurring)

category: Voyeur
Tour: Real peoples privacy gets violated and put on display at Hidden Camera Tapes, so you better watch out next time youre in a compromising situation.
site options
Sign Up Options:
Monthly: $29.95 (30 days, 7 days bonus, recurring);
Multi-Mo: $39.95 (60 days, recurring);

Cross Sales:
YES, 1 pre-checked cros sale on alternative billing page below the join button
Content Exclusivity:
No Info Found
Update Period:
Daily
Category:
Voyeur
site content details
| | |
| --- | --- |
| Picture Sets: | N/A |
| Number of movie sets: | 105+ |
| Video Formats: | Windows (640x480, 1500 kb/s, Downloadable); |
| HD Movies: | NO |
| Streaming: | NO |
| No Watermarks: | NO |
| No Download Limit: | NO |
| Full Scenes: | YES |
| Has video downloads: | YES |
| Has video without DRM: | YES |
Tour: Real peoples privacy gets violated and put on display at Hidden Camera Tapes, so you better watch out next time youre in a compromising situation.
The site hosts the ultimate collection of videos, shot by hidden camera and submitted by voyeur hunters. Naughty couples filmed while they are having sex, husbands and wives cheating on their significant others and getting caught on camera, sordid office affairs, and na? couples filming their sex lives and losing the tape, all the sort of voyeuristic and exploitive stuff that can get your dick hard. This is spy cam and hidden camera action filmed the way it should be, real and raw. This site can definitely appeal to the voyeur in you. The previews show us some screen shots of the action, with a small description that gives us just the right amount of tease we needed to get into the members area and check out all the naughty, hidden behind the peephole, fun!

Members Area: The members area shows us a very simple design for easy navigation, no way to get lost in this baby! You get some external site ads and the latest updates, take into account that a new clip is added every 2 days, thats 15 monthly updates which is quite nice. There is a lot of content to check out. Movies can be streamed or downloaded and are available as a full length high definition video or several lower bitrate clips. You also get screen caps of each episode if you are into that. The action is mostly boy on girl, but you can find the occasional lesbian or threesome scene too. All the videos are shot in spy can style, so quality may vary depending on the source and its usually a single fixed angle camera doing all the shooting. For me, that just makes the site better, adding to its dirty voyeuristic feel. You will definitely feel like you are spying on these couples while they do the nasty!

Update frequency: New stuff gets added to this site every 2 days (15 monthly updates more or less)

Pricing: $29.95 for 30 days with a 7 day bonus / $39.95 for 60 days / $49.95 for 90 days

Bonus stuff: You get 8 bonus feeds and 2 bonus sites, plus more bonuses as time goes by.
In a nutshell: A site that caters to the voyeur that lives inside us all, with nicely done submissions of stolen sex tapes and spy cam footage. There is a good amount of content and the update frequency is top notch. The site doesnt offer too many bonuses, but new freebies are added on a loyalty basis. The action is pretty straightforward and pretty much boy on girl, but the amateur and voyeur feeling is definitely there, so this is a good site for a true fetishist.
Hidden Camera Tapes reviewed by PornMage.com on 2010-09-27 11:11:49. Total Rating: 69 of 100 .
Try these similar sites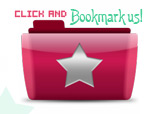 total sites: 4832
last review on: 15 Dec, 2018
last added on: 13 Sep, 2015
last updates on: 16 Dec, 2018
top rated sites